An audacious initiative by a pioneering brand in the sex tech industry, renowned for integrating AI into adult entertainment, has proposed a novel concept—pleasure transmitted not by touch but by thought. Autoblow, the brand behind the first sex toy that uses AI to replicate human actions and the first voice-controlled sex toy, has released a short film demonstrating the surprising possible future of human sexual interactions, where pleasure is transmitted not by touch but by thoughts. The Mastermind behind this ambitious endeavor is Brian Sloan, a prominent adult tech industry figure recognized for his innovative approach to integrating AI and novel tech in adult entertainment.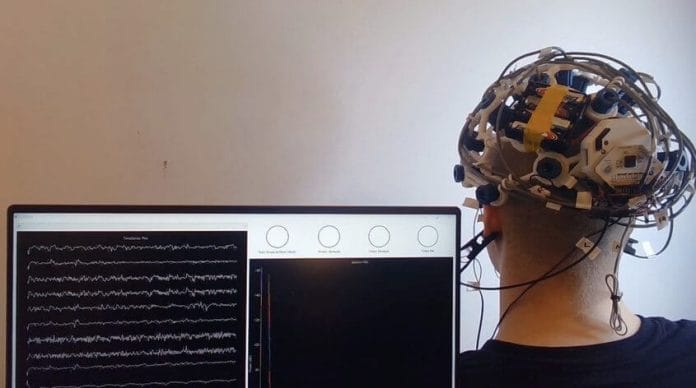 Source: Autoblow/ BCI
The Next Frontier in Human Sexuality?
The project leverages brainwaves or thoughts to control a cutting-edge sex toy, suggesting a potential paradigm shift in the human sexual experience. The history of BCI technology dates back to the early 1970s when researchers first explored the concept at the University of California, Los Angeles. The objective was to develop a communication pathway between the brain and a computer, bypassing the body's normal pathways. Over the years, this technology has found applications in various fields, including medical, gaming, and adult entertainment.
The Interface of Intimacy and Technology
Utilizing a Brain Computer Interface (BCI), Sloan's team has shown it is possible to control a device called Autoblow purely through thoughts, effectively bridging the gap between the human mind and machine.
This bold experiment was conducted by a team of neurotechnology scientists using EEG headsets that can read brainwaves – the electrical signals our brains produce when we think. Participants in the study were asked to imagine moving their arms and legs, and these thoughts were converted into specific commands that the Autoblow AI+ could understand and respond to.
While it might sound like a concept straight out of a science fiction movie, this technology, which uses Wi-Fi connectivity and advanced neural networks, allows a physical device to be controlled purely by thought, bringing us a step closer to a touchless future of adult entertainment. This breakthrough signals a potential shift in how humans interact with technology and, more specifically, how they may experience sexual pleasure in the future.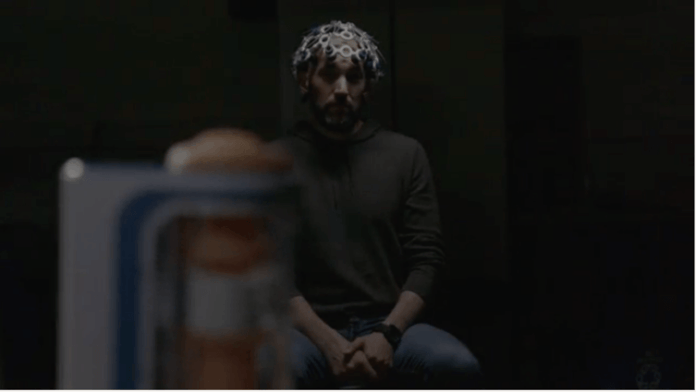 Source: Autoblow/ BCI
Although this is a significant adult tech stride, it raises questions. Critics argue that while BCI sex tech may be a breakthrough in enhancing sexual experience, there is a risk of overlooking the human element that encompasses emotions and physical connection.
Thought-Controlled Orgasms: Sci-Fi Fantasy or the Next Big Thing in Adult Tech?
Sloan points to a potential future where pleasure, and even reaching climax, could be commanded simply by thought. "We've been interacting with devices using buttons and dials, a technology that is over a century old," Sloan explained. He believes this bold venture might radically redefine our understanding of human sexual capabilities.
The potential benefits of such a breakthrough are significant. It could provide a new level of sexual autonomy for individuals or even groups around the globe and offer opportunities for those with mobility impairments. However, the societal implications of this potential shift towards a more virtual sexual experience demand careful consideration.
Critics voice concerns about the risk of blurring the line between the real world and virtual interactions, sparking a debate over emotional detachment and potential dependence on technology for sexual satisfaction.
Amid ongoing conversations about the ethical aspects of these emerging technologies, one thing is clear: BCI tech could fundamentally transform not only our interaction with machines but also our understanding and expression of human sexuality. Despite the criticisms and potential challenges, the exploration into this realm of sensory experience indicates that the future of pleasure might not be far from our thoughts. Indeed, this research hints at a future where the key to sexual satisfaction could be merely a thought away.